15 October 2017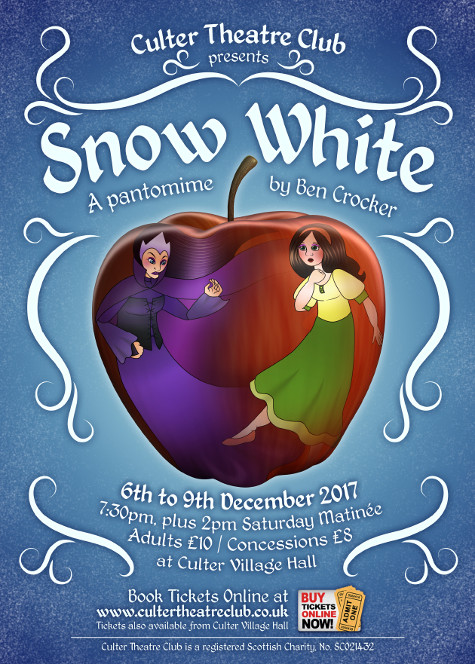 TICKETS ON SALE NOW ONLINE (Use the buy tickets link on the right). Tickets will also be available to purchase from Culter Village hall from Monday 30th October. Telephone 01224 734371.
Wednesday 6th December until Saturday 9th December. 7.30pm evenings and 2pm matinee on Saturday as well. Ticket prices are Adults £10 / Concessions £8.
Join Snow White and the Seven Dwarves, Prince Al' Bridge-of-Feugh and Dolly and Danny as they look to thwart the plans of the Evil Queen Caligula and her nasty henchman Black Wing. With lots of laughs, drama, song and dance this promises to be a great show!
Don't delay, tickets go like hot cakes!
Categories: Panto | Snow White | Tickets