16 May 2015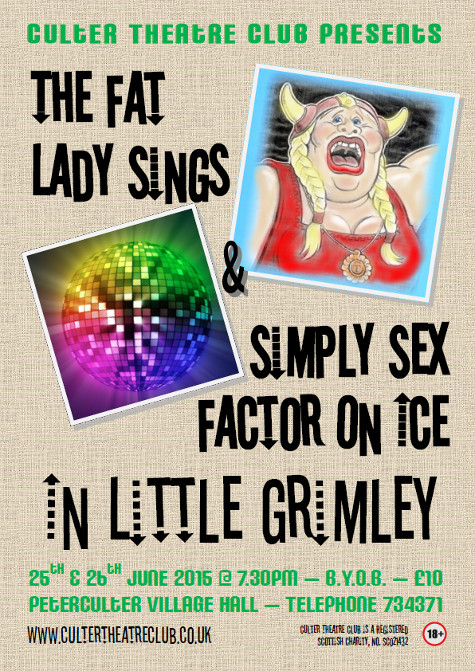 Follow Gordon, Margaret, Joyce and Bernard once more as they find their patch is being taken over by a rival club - who even know their lines!!  Once they sort them out, they decide they're going to take on the worlds biggest TV shows with their very own version - with somewhat disastrous consequences!
Come and join us for an excellent evening entertainment, fun and laughter.  Bring your own bottle and snacks and we'll provide the table seating for you to enjoy a great night out.  Tickets are now available from Culter Village Hall (tel 01224 734 371) - only £10!
Thursday 25th June 2015 @ 7.30pm
Friday 26th June 2015 @ 7.30pm
Don't delay - seats are limited so get your tickets ASAP - we'd hate for you to miss out.  You can also download a poster and put it up to spread the word!
Categories: Little Grimley | Mid-year Show | Tickets