Robin Hood & The Babes In The Wood Tickets!
25 October 2015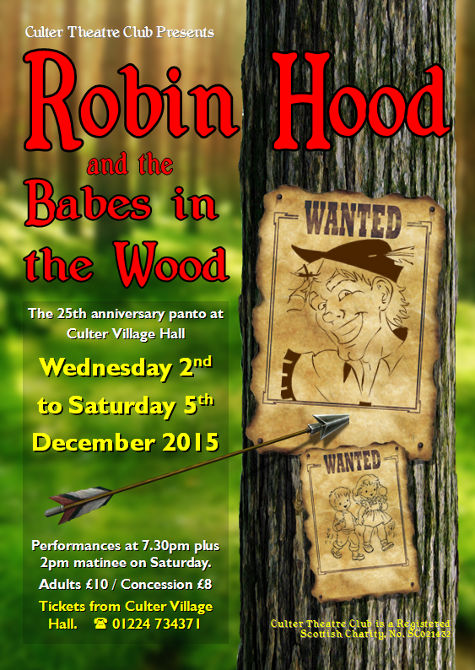 TICKETS GO ON SALE TOMORROW (MONDAY 26TH OCTOBER) at Culter village hall. Telephone 01224 734371
Wednesday 2nd December till Saturday 5th December. 7.30pm evenings and 2pm matinee on Saturday as well. Ticket prices are Adults £10 / Concessions £8.
Join Robin Hood and Maid Marion as they save the babes from the evil clutches of the Sheriff of Nottingham. With the help of Nanny and Will Scarlett, Tuck and a host of other hilarious characters, this year's 25th anniversary pantomime promises to be a great laugh for young and old alike.
Don't delay, tickets go like hot cakes!
Categories: Robin Hood | Tickets