Café René is now Closed.
16 March 2013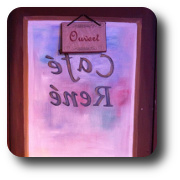 Well it has come to the end, and unfortunately Café René is now closed.  We had a wonderful time serving all you lovely ladies and gentlemen, and we hope you found the ambience of Café René to your liking, and weren't disturbed too much by "ze goings on".
We would like to sincerely thank every one of you who came along to see the show, supported the club and hopefully thoroughly enjoyed themselves!! A special well done and thank you also goes out to everyone involved in putting on the show: our fabulous production team, backstage and technical crew, the front of house team, and of course the cast!
See you at panto time... watch this space!
Categories: Allo Allo | General | Mid-year Show